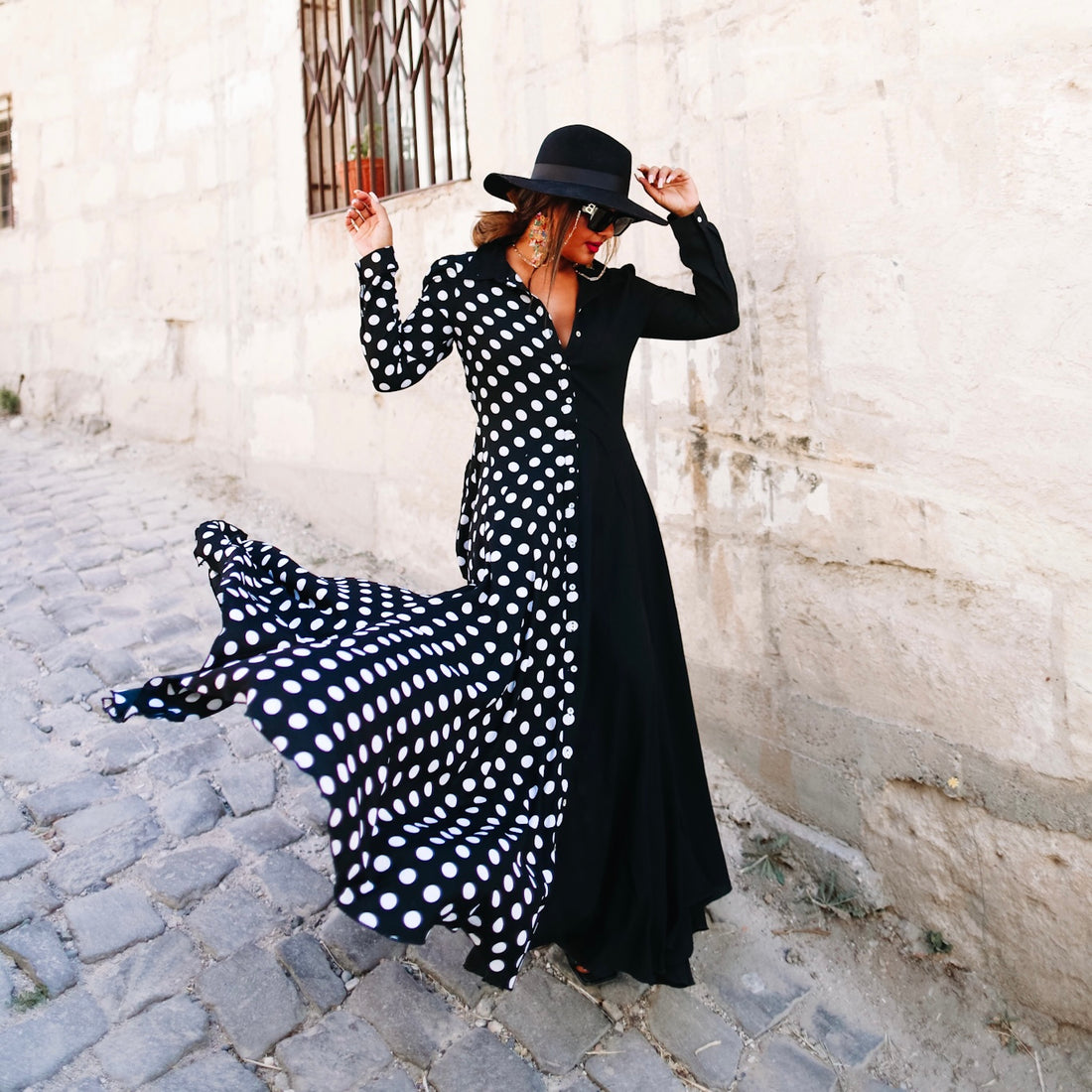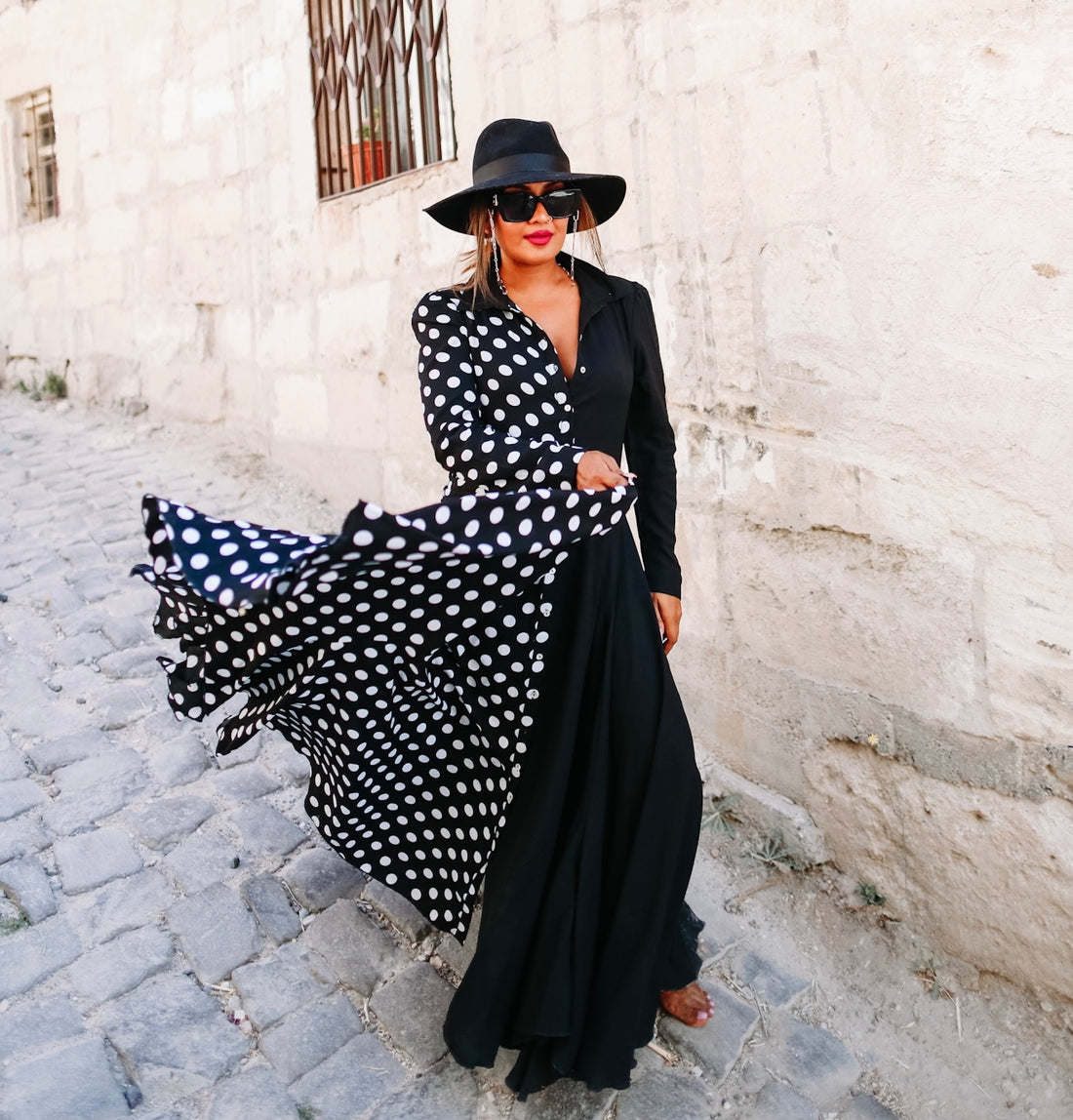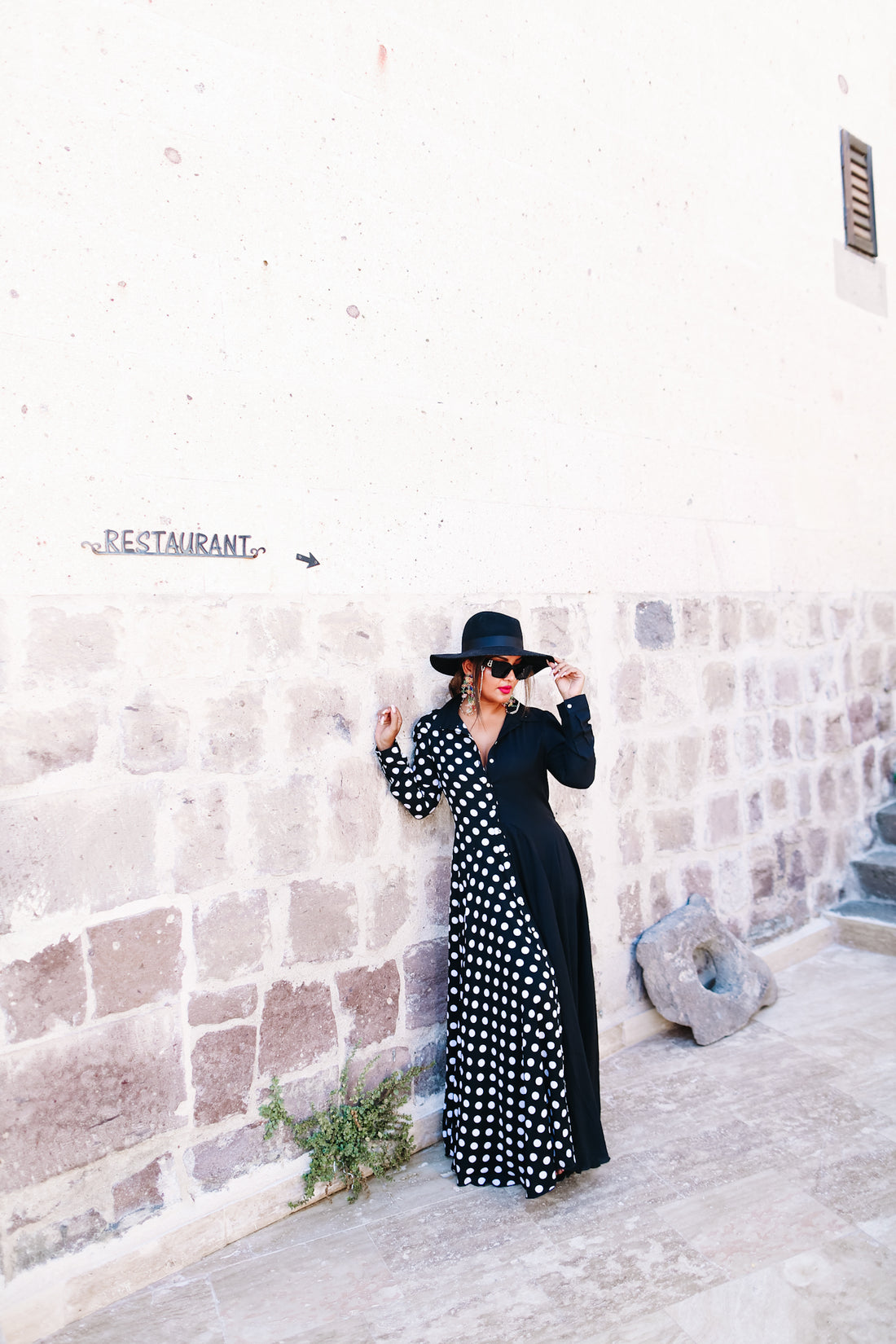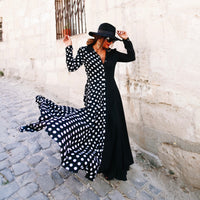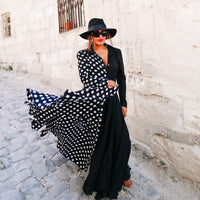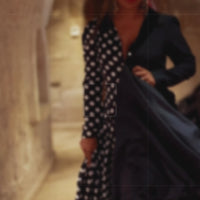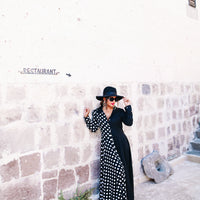 A clever representation of the designer's duality as a South Asian American. This striking dress features a captivating juxtaposition of half solid fabric and half polka dot pattern, creating a playful and edgy aesthetic.
The duality of the design celebrates the richness of heritage while embracing the modern spirit of fun and self-expression. Crafted with the utmost attention to detail, it boasts a relaxed fit and high-quality materials that allow for ease of movement and breathability.
Celebrate the designer's unique journey as a South Asian American, and embrace your own spirit of individuality and cultural fusion. Step into this remarkable piece and let it become a reflection of your vibrant personality.
Front button closure
Side pockets
Fabric belt
Dry Clean Only
This dress is expected to arrive early June. Limited quantities available, so seize the chance to grab yours now while you can! 
MANY BODIES . ONE STYLE
"True power comes from loving the skin you're in and having the freedom to choose exactly who it is that you want to be" -Sana