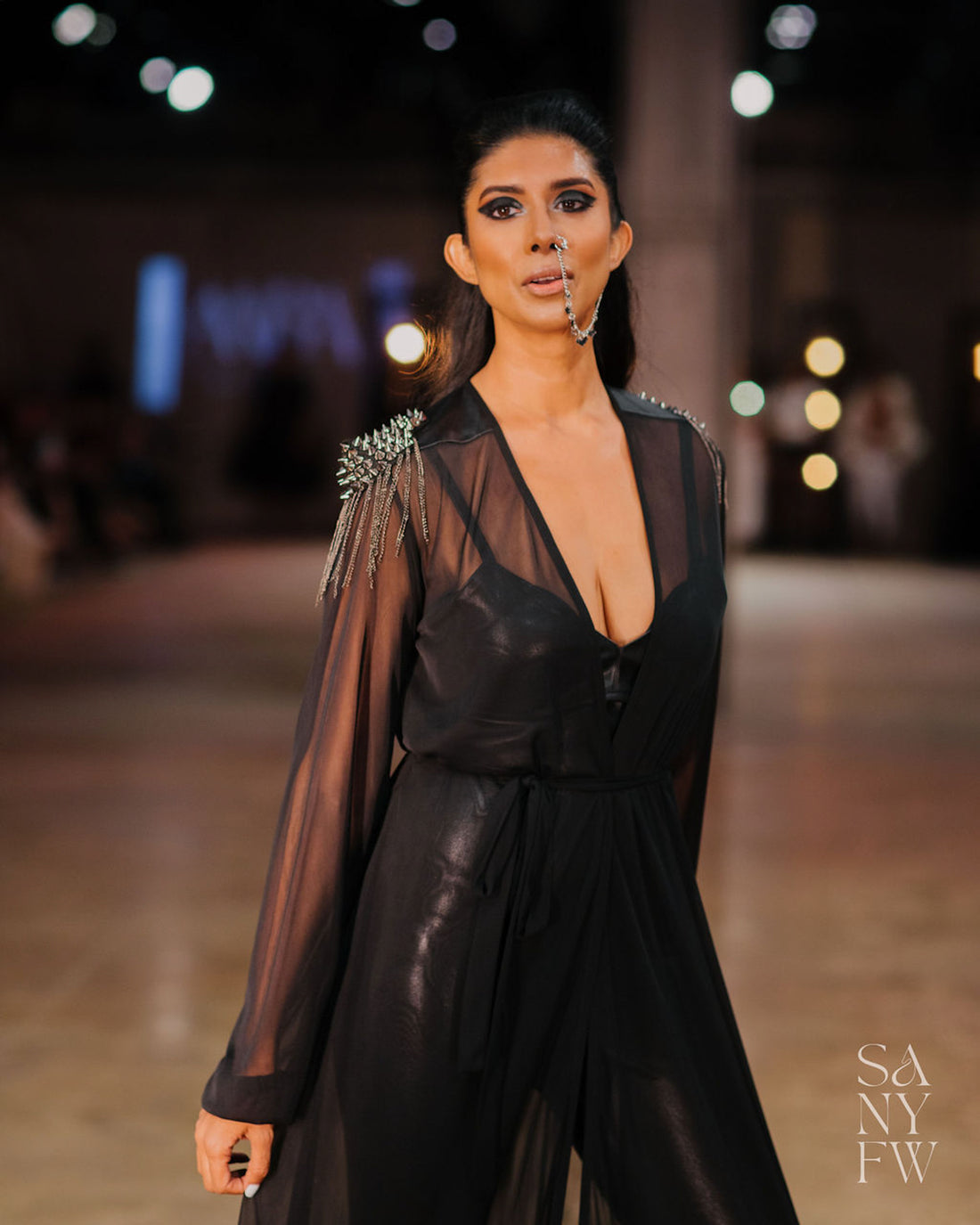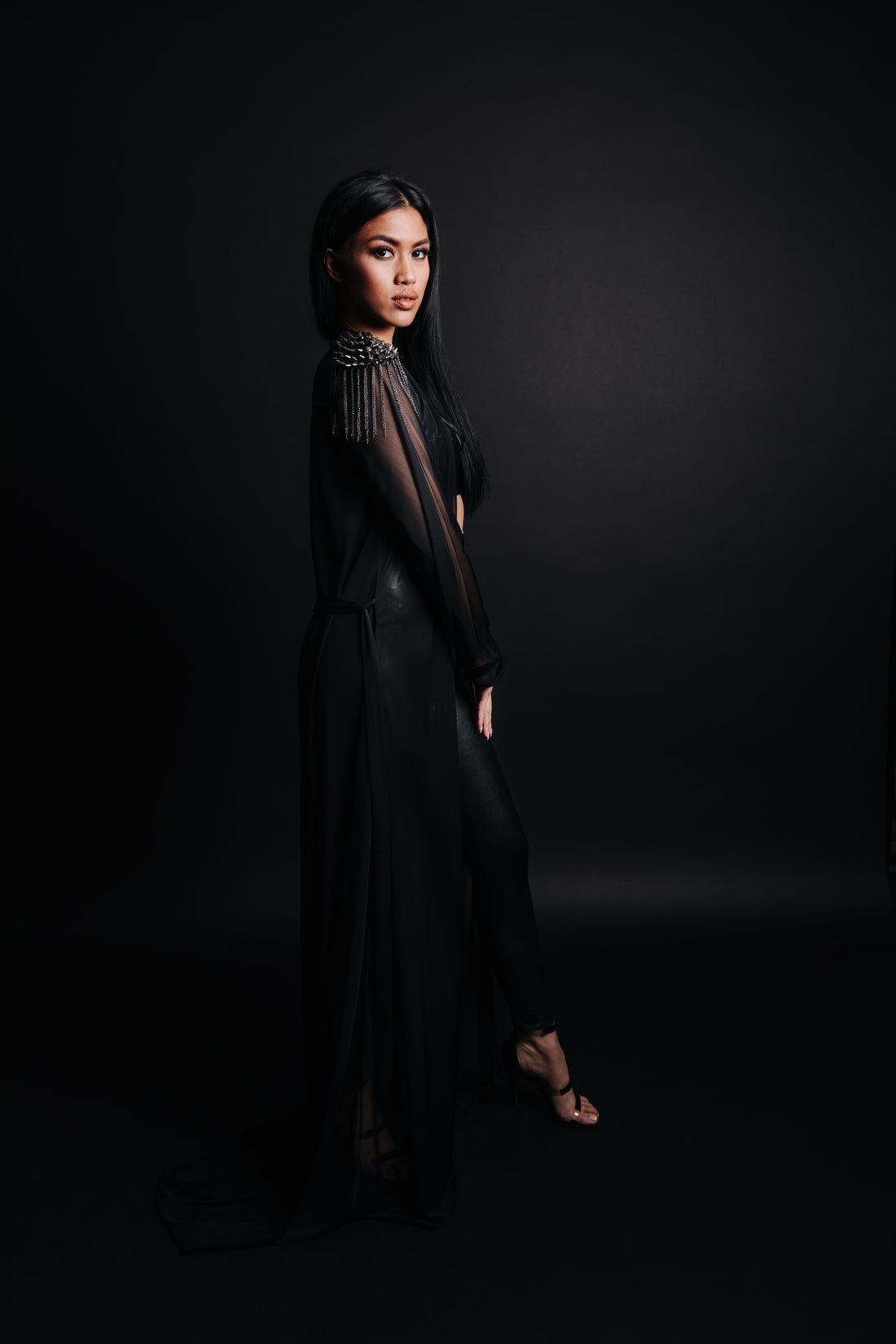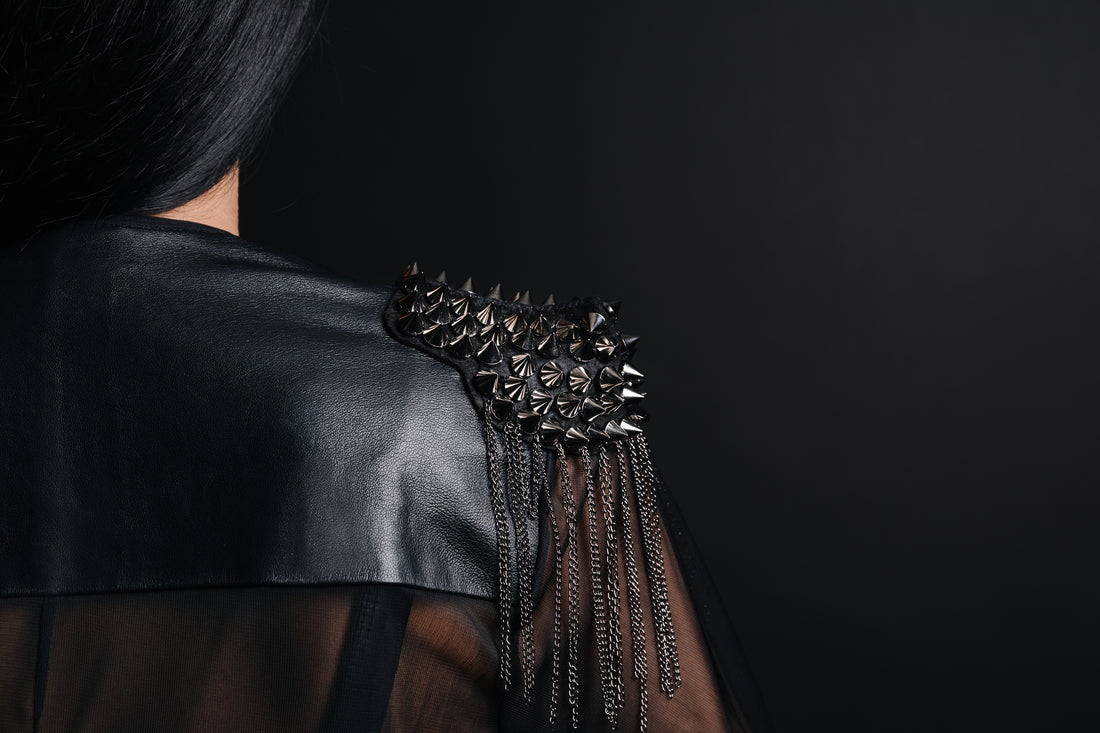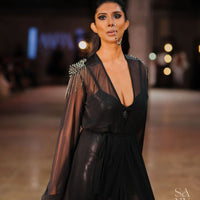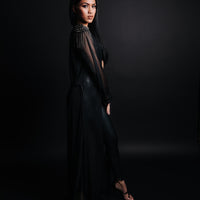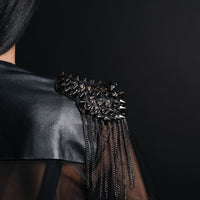 Our spike & chain gown brings you all the edge, glamour and sass!  Named after bollywood icon, Shabana Azmi, this one was made to stand out!
Spike & chain shoulder detail

Genuine Italian leather detail
 At Aara by Sana, we don't love the idea of a generic sizing metric. Our bodies aren't one dimensional and our clothes shouldn't be either! Though we offer some ready to ship garments, the majority of our designs are bespoke, bringing each of you a personalized high fashion experience of creating garments custom made for YOU.
Our bespoke designs are custom made to your measurements to ensure a tailor made fit that compliments our high quality textiles. 
Once your order is placed you will be contacted for a virtual fitting.  Estimated delivery time is 4 weeks and like all good things, we're worth the wait :)
MANY BODIES . ONE STYLE
"True power comes from loving the skin you're in and having the freedom to choose exactly who it is that you want to be" -Sana