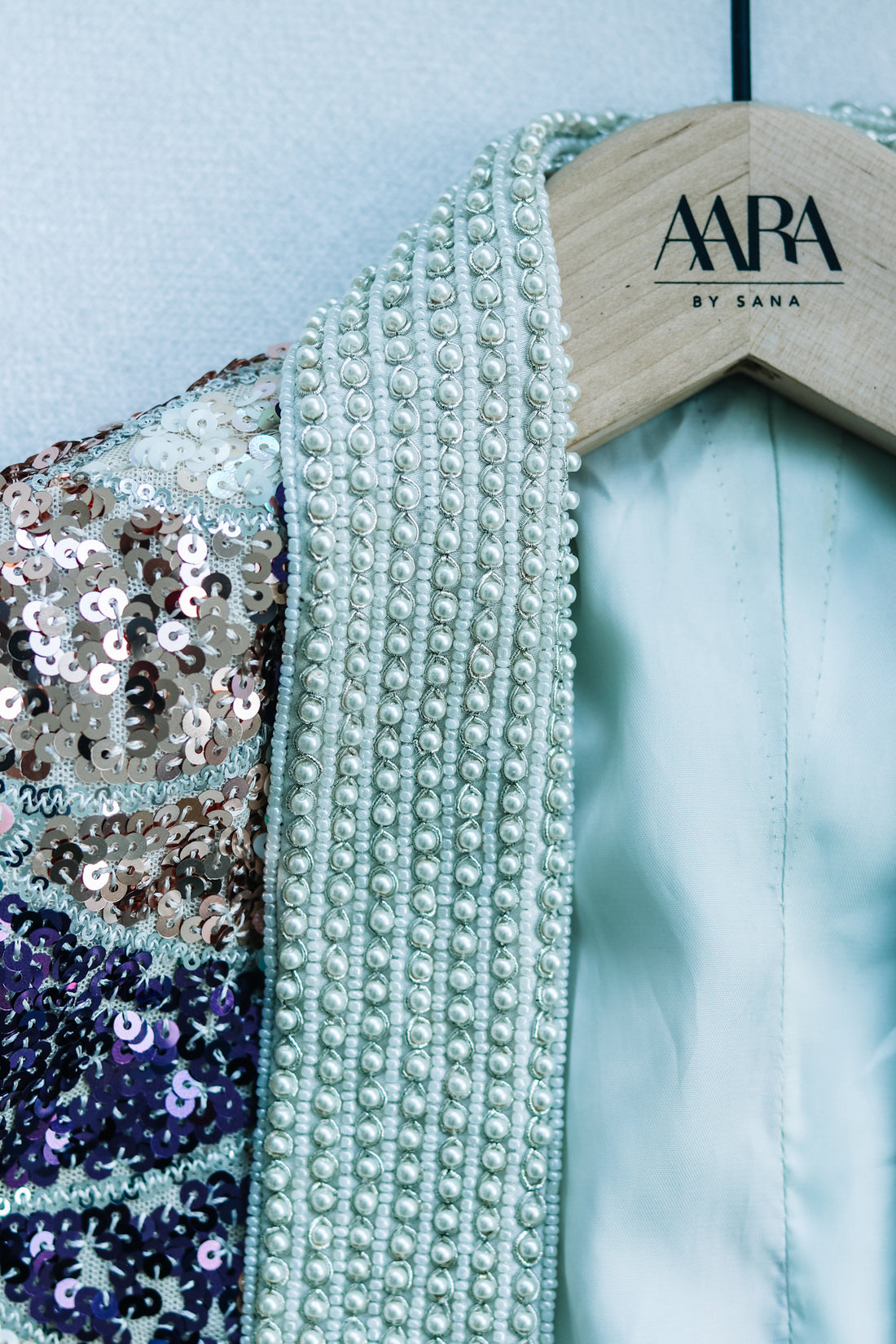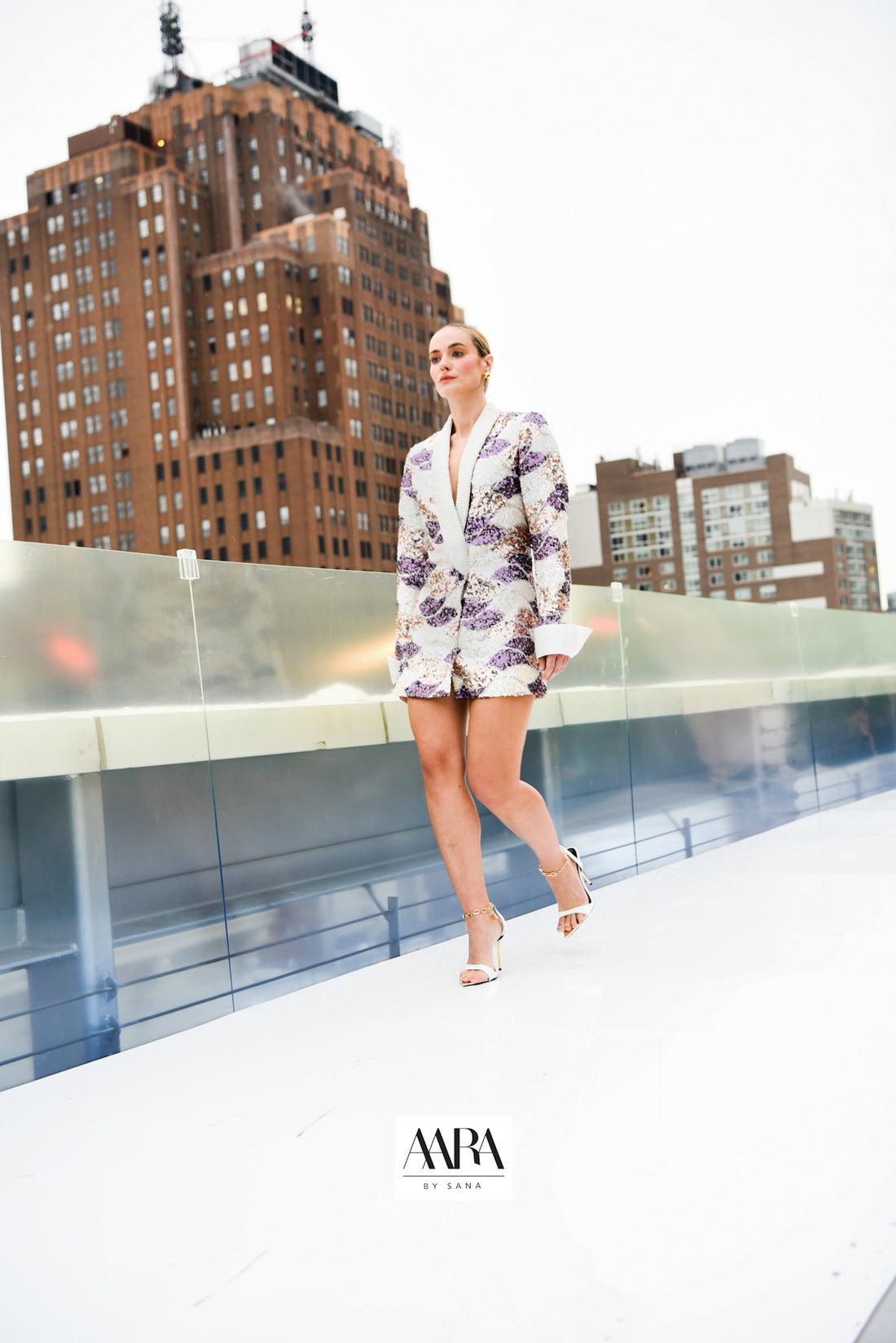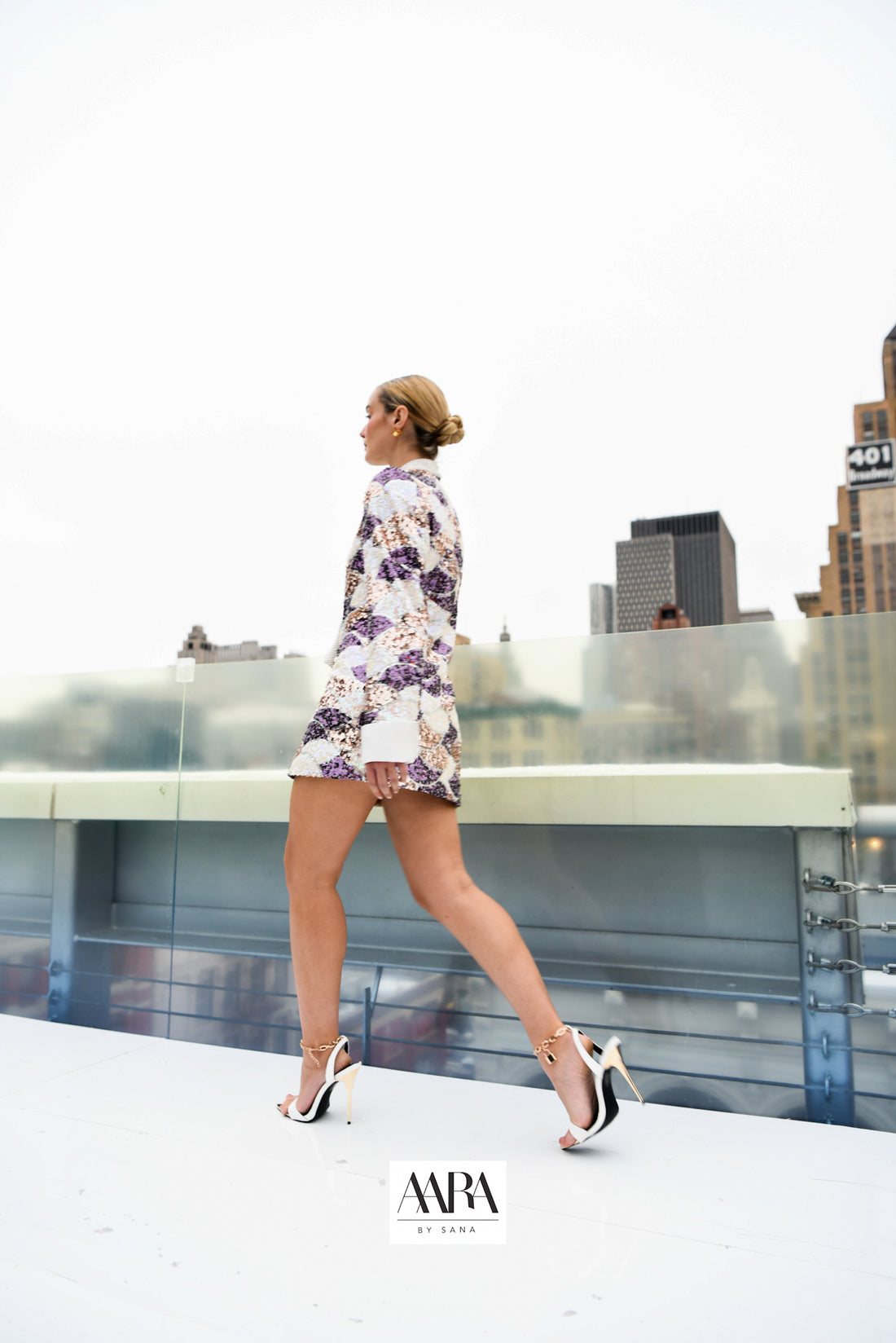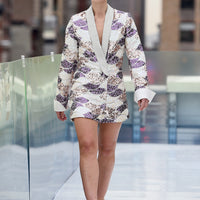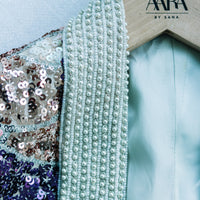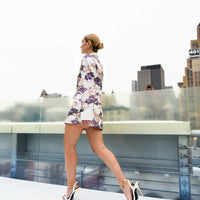 Our incredible artisans have done it again! Dripping in sequin and hand beaded pearl lapels, this bespoke blazer dress is sure to be a conversation starter in any room!
Couture piece made to order
Hand beaded pearl lapels
Pure silk lining
Pure Silk oversized cuffs
Allow 4-5 weeks for delivery
Dry Clean Only 
This design is custom made for YOU! One your order is placed you will be asked to submit measurements.
MANY BODIES . ONE STYLE
"True power comes from loving the skin you're in and having the freedom to choose exactly who it is that you want to be" -Sana