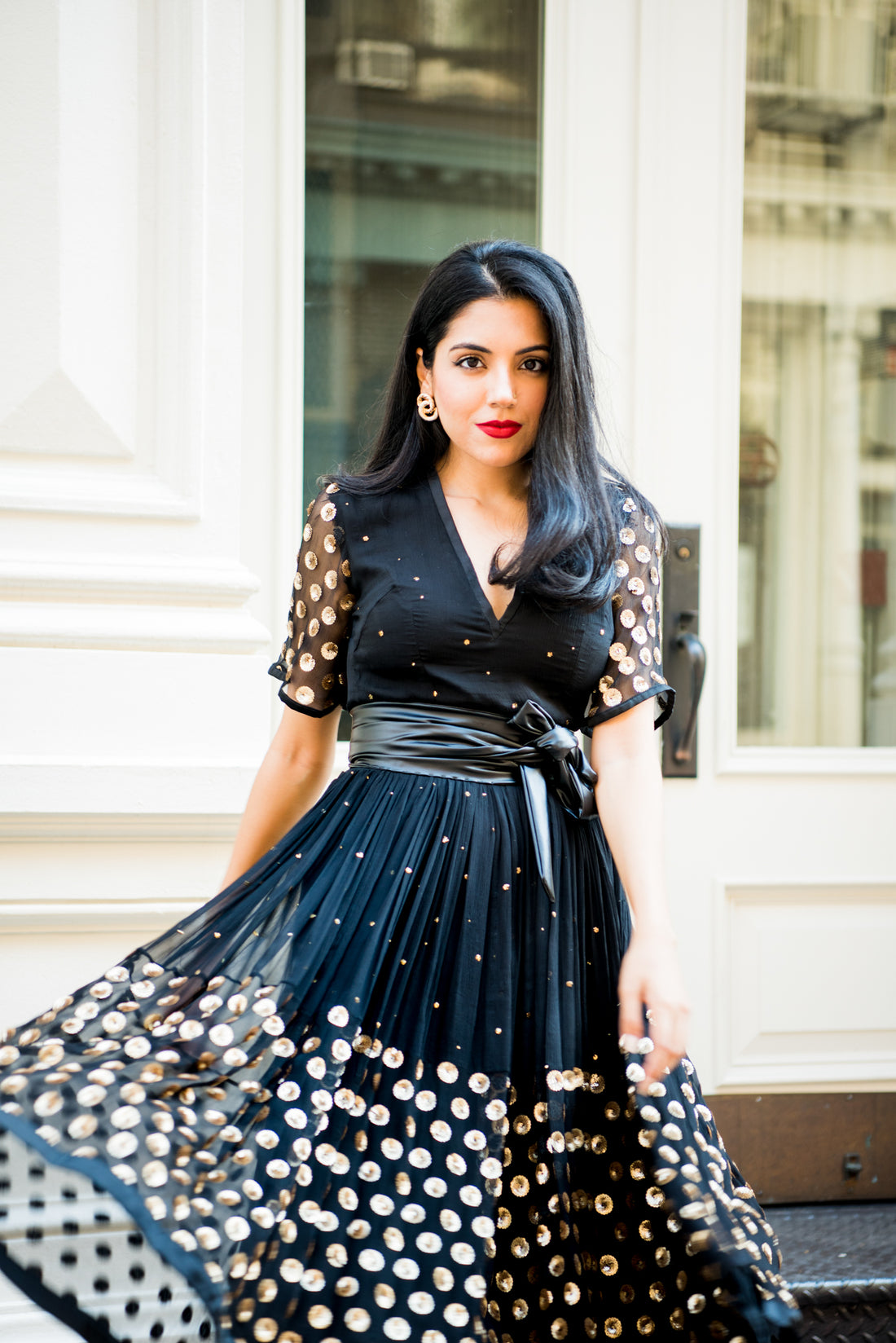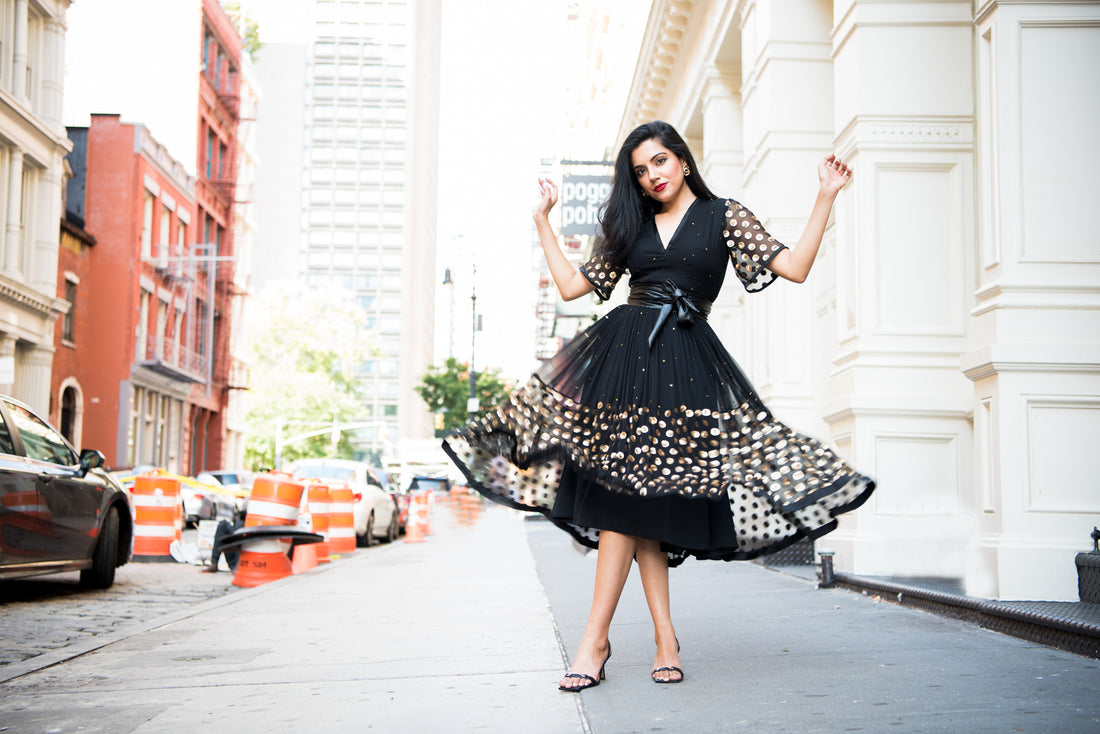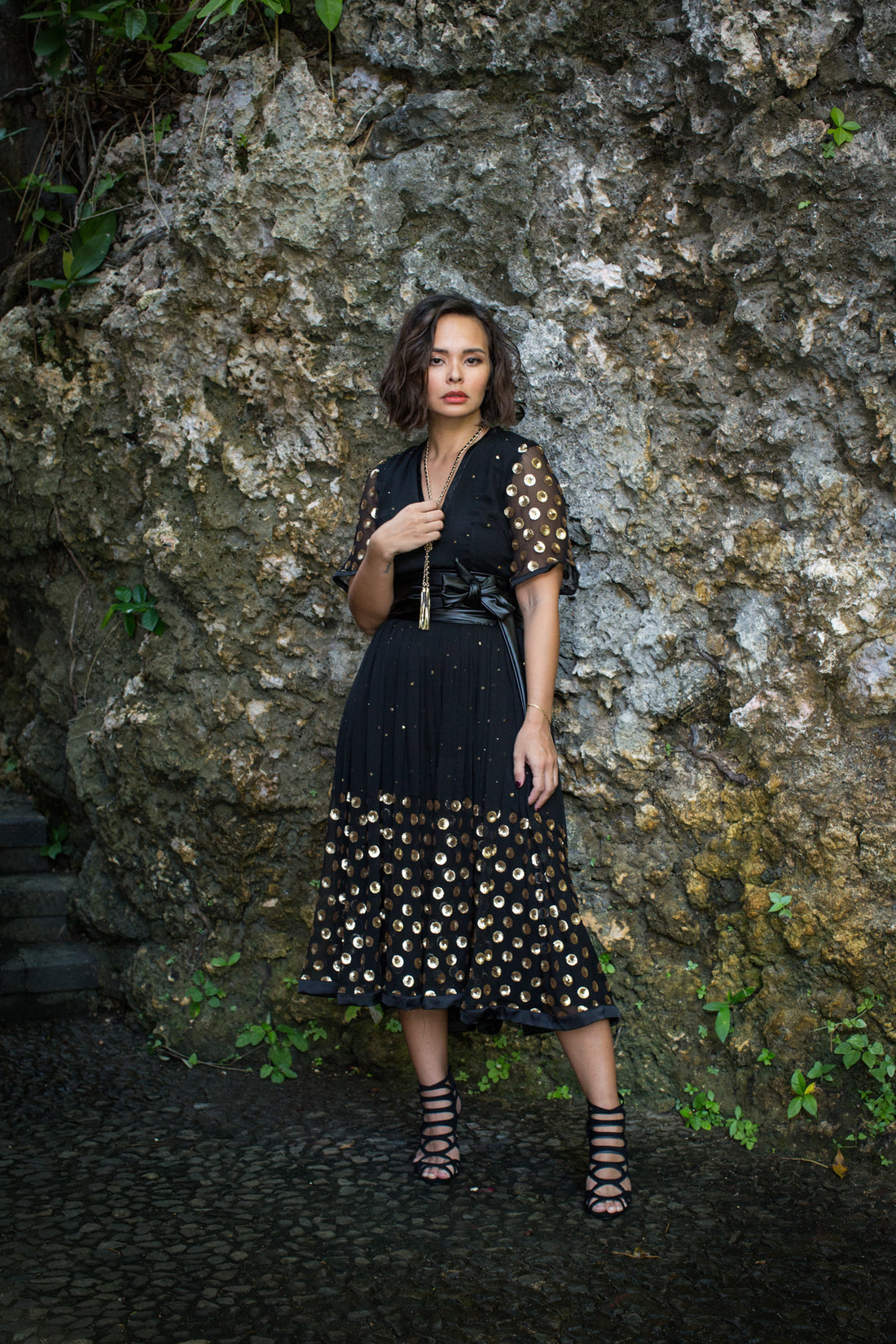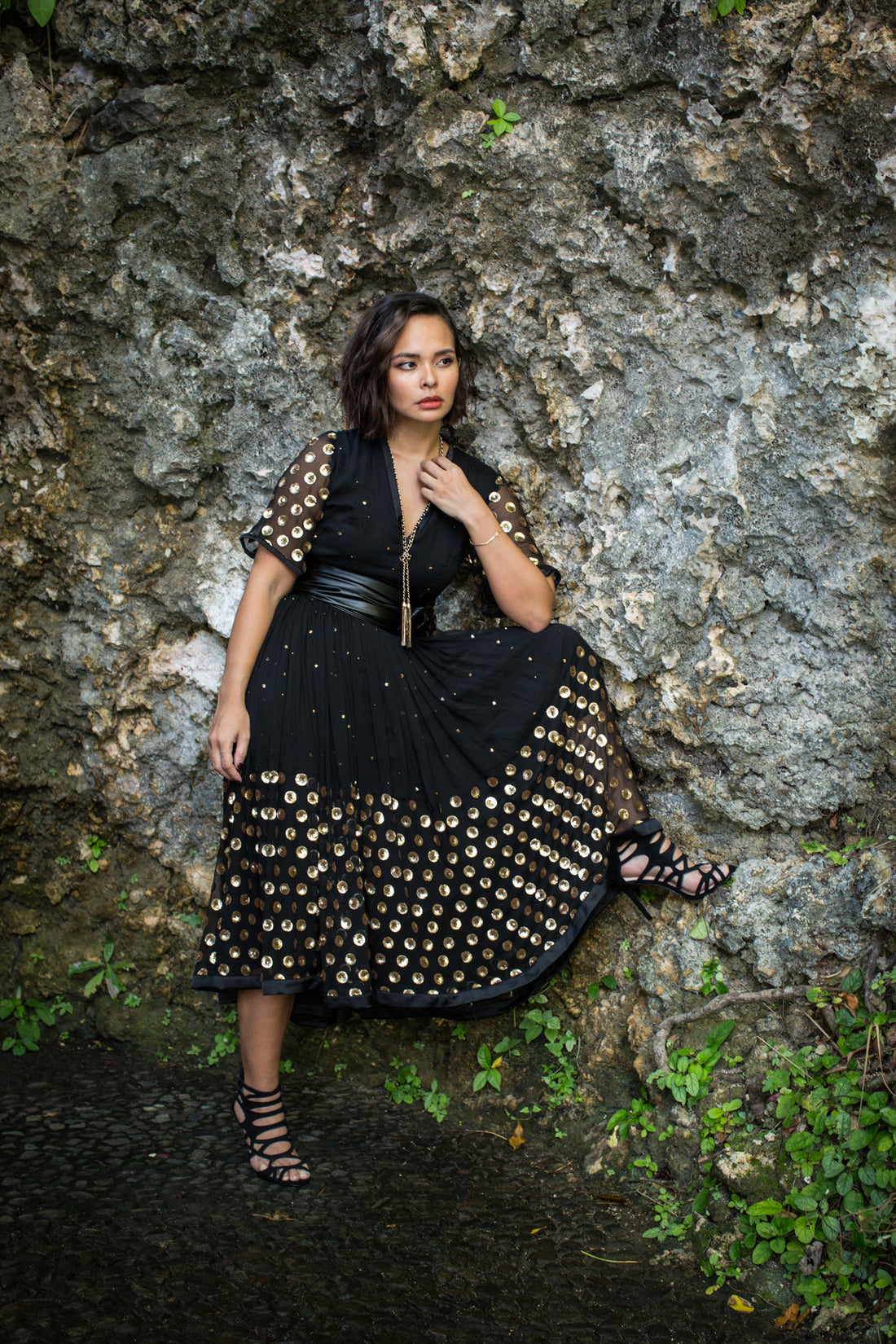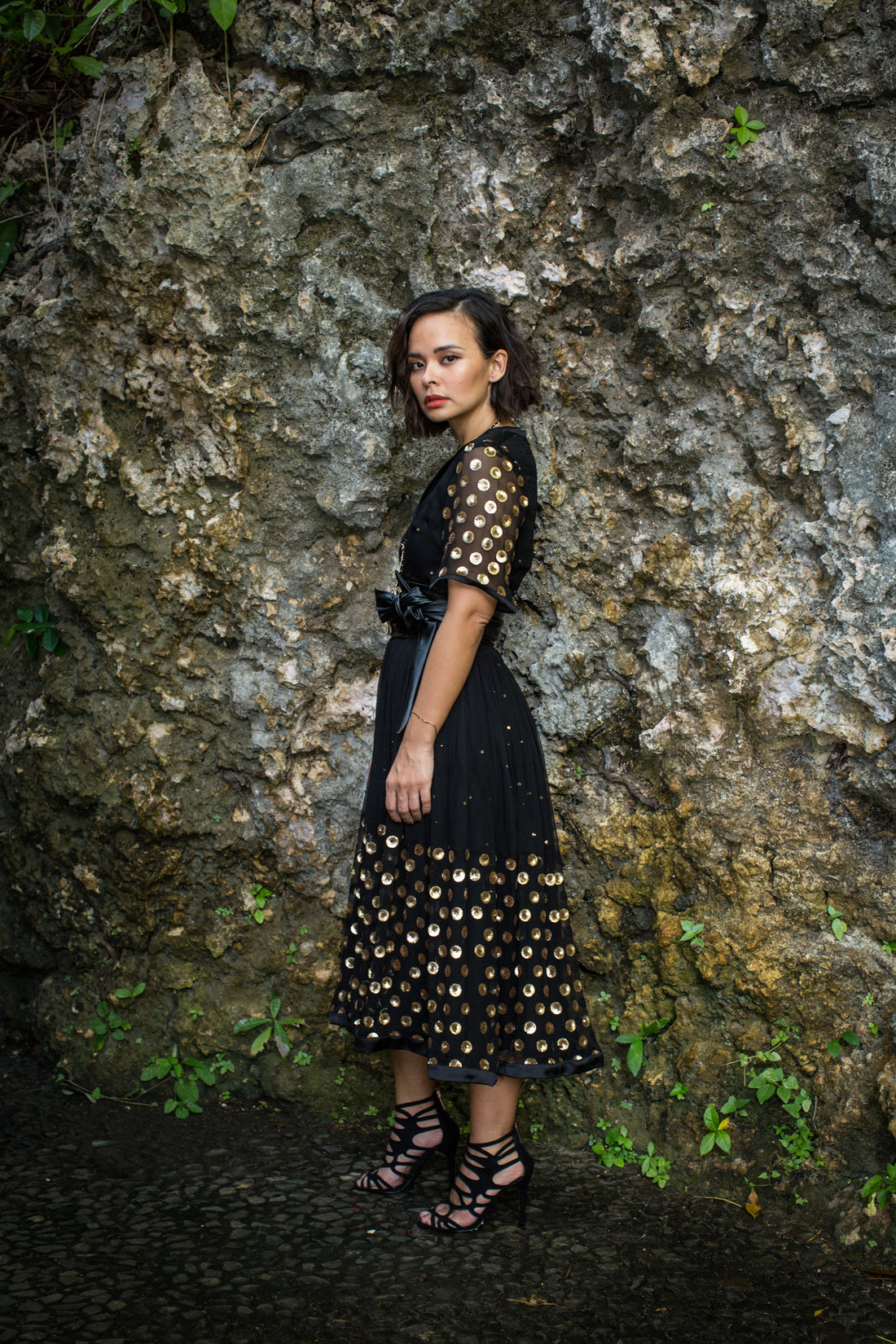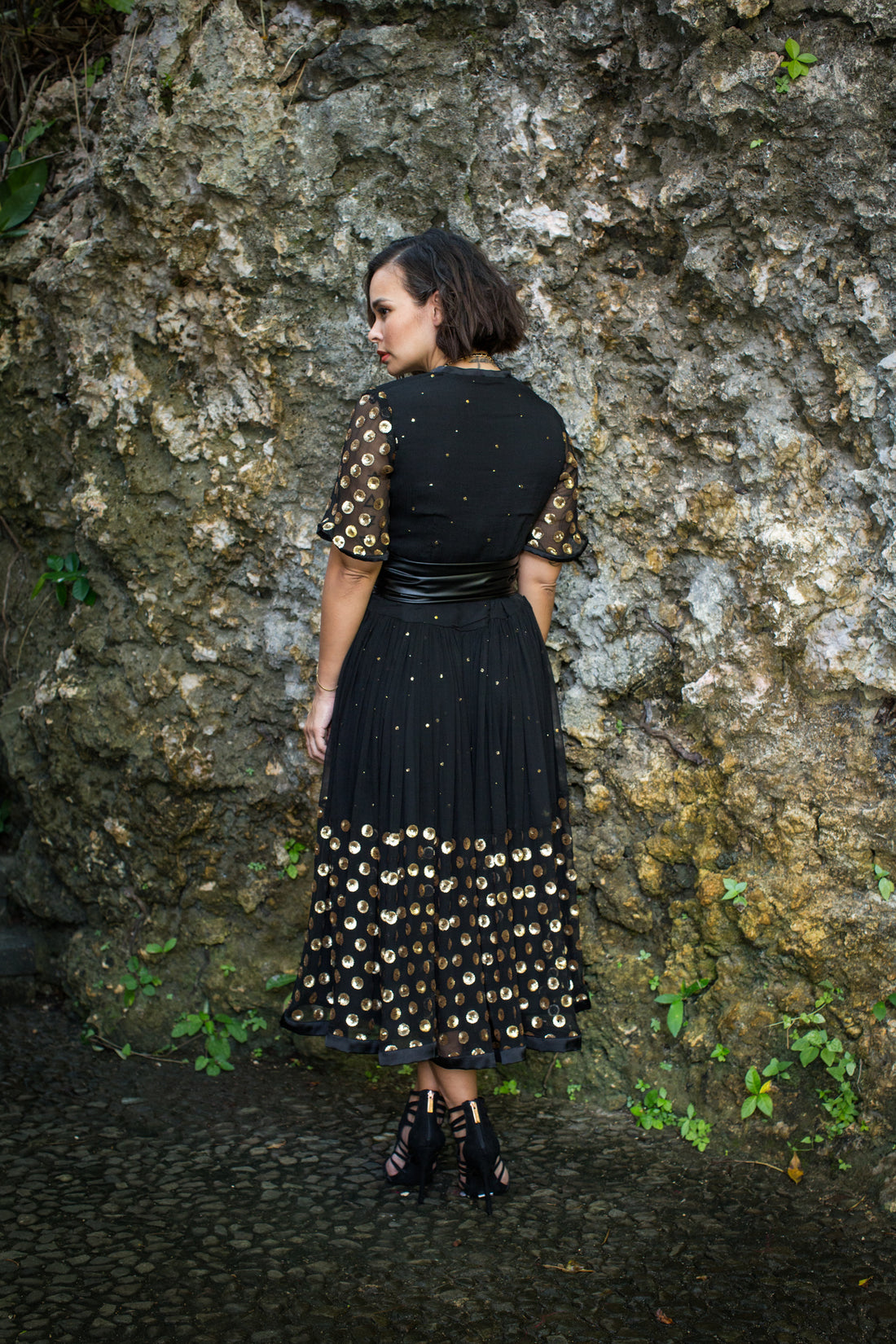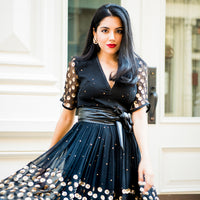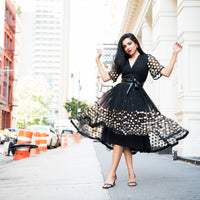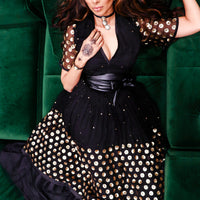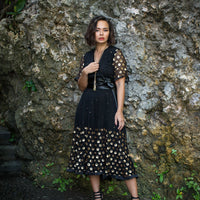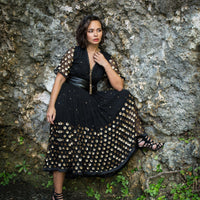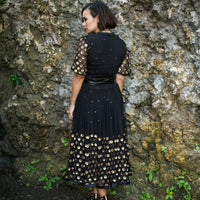 "Growing up in Pakistan, I was taken by Kamdani appliques from a very young age. My moms chiffon Kamdani Saris were always a personal favorite of mine and it brings me so much joy to translate this ultra traditional technique in my modern pieces today. We introduced this metal detail in Season2 and this baby is here to stay or should I say here to slay!!"  - Sana
Kamdani (also known as Mukesh or Badla) is a metal work technique where a flattened metal wire is pierced through the cloth and twisted to create patterns. This intricate craftsmanship flourished under the Moghul Era and unfortunately there are very few artisans left who currently practice this craft.  
Read more about our promise to pure fabrics and impeccable craftsmanship on our blog on the main menu.
One of a kind luxury gown, Noir,  easily transitions from beach fab to city chic. This dress is made to order and is customized to fit you like a glove. Once your order is placed, you will be contacted for measurements. 
100% Pure Chiffon
Gold Kamdani detail work
Wrap Faux Leather Belt 
100% Pure Silk border
Quarter Sleeves
Side Zipper
Dry Clean only
48" Length
Style tip: Pair Noir with our Black Raw silk skirt and dupatta for an instant bridal touch! 
MANY BODIES . ONE STYLE
"True power comes from loving the skin you're in and having the freedom to choose exactly who it is that you want to be" -Sana