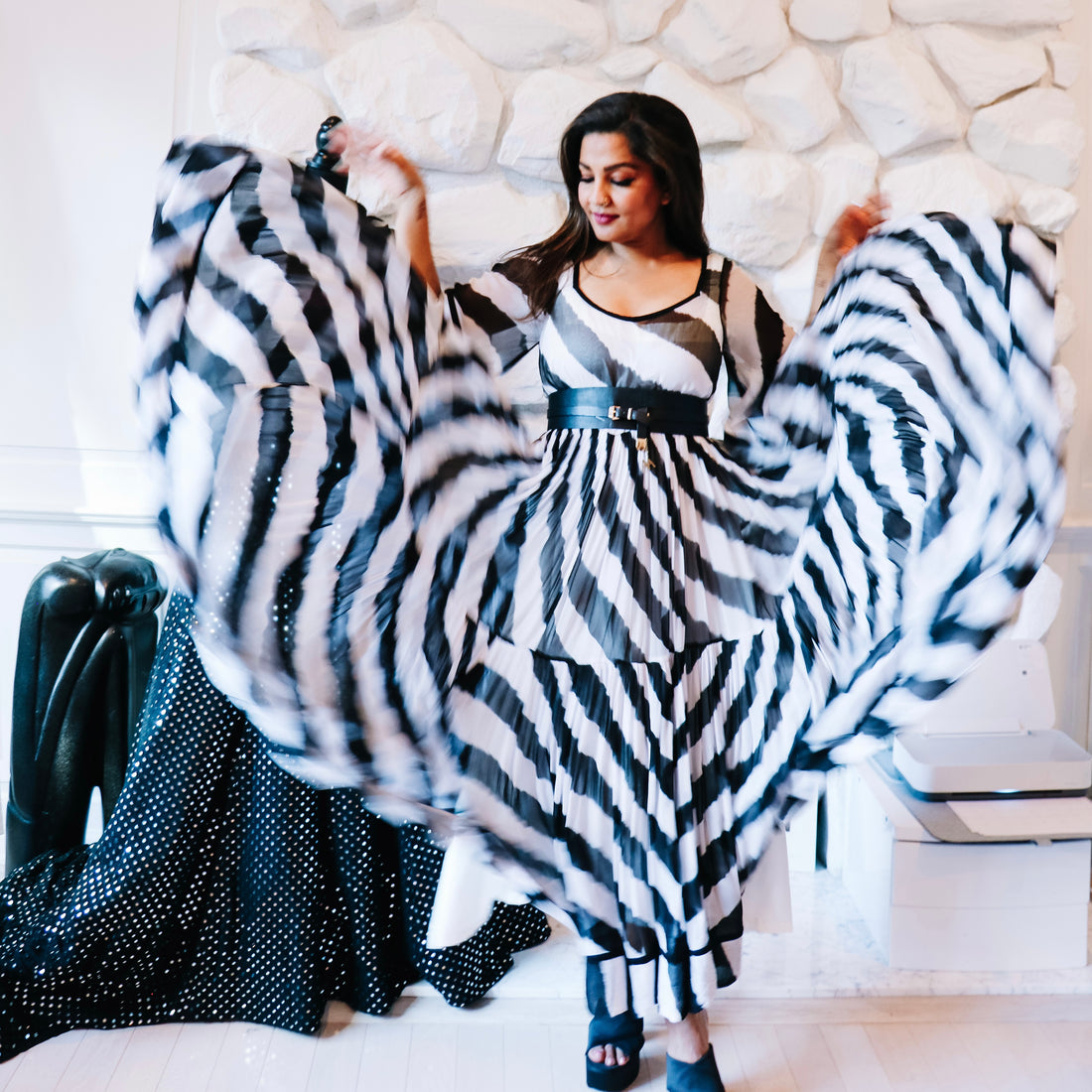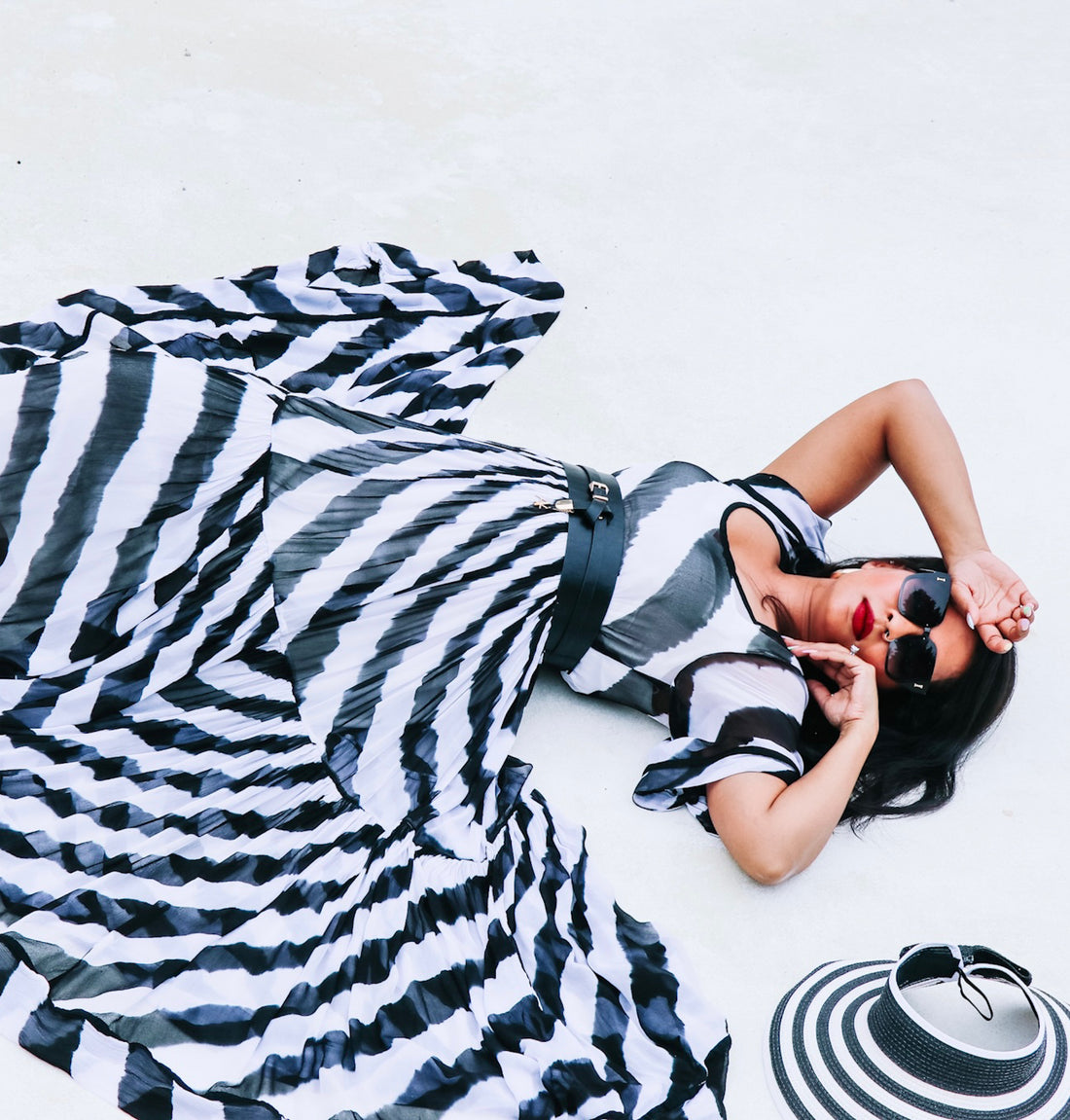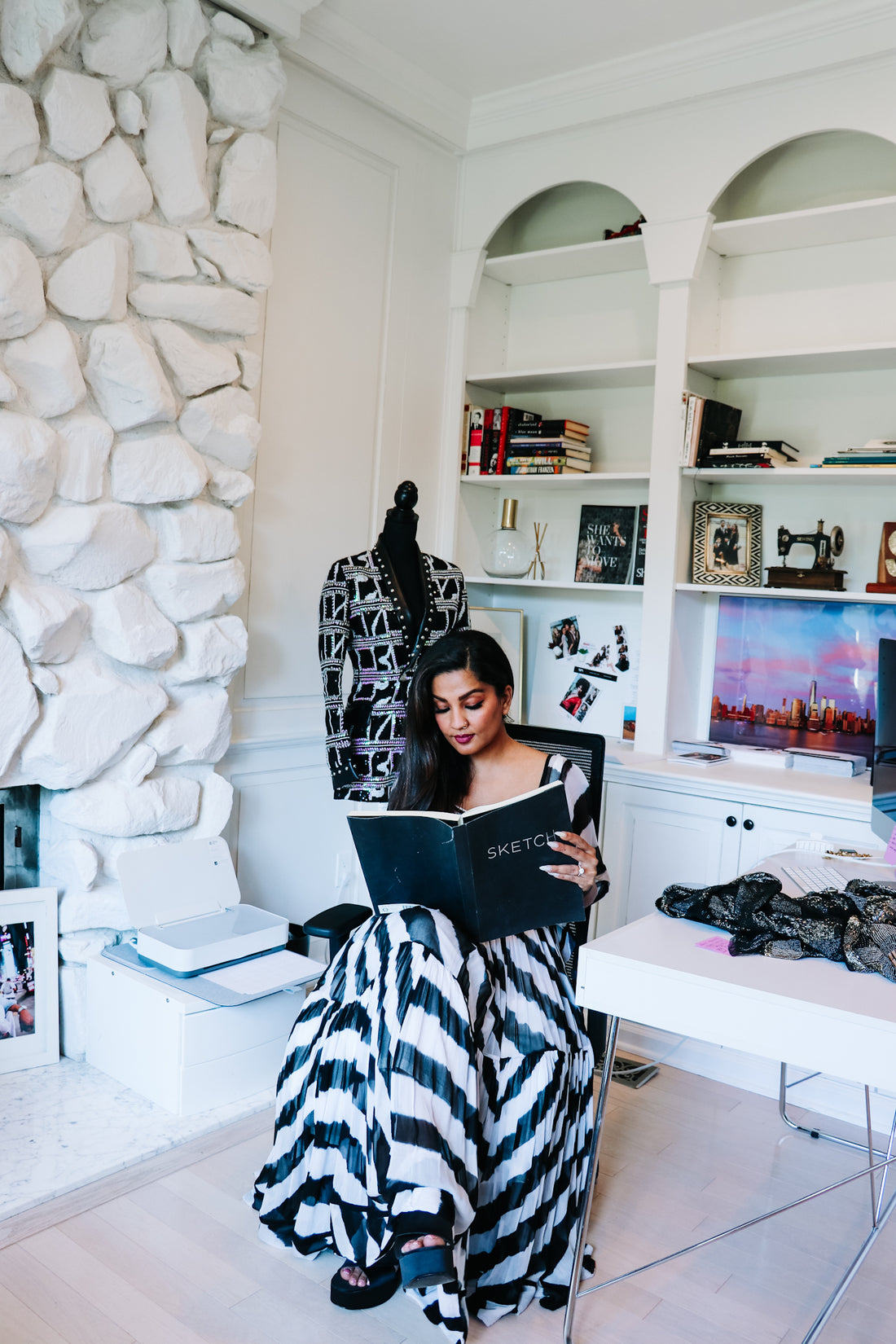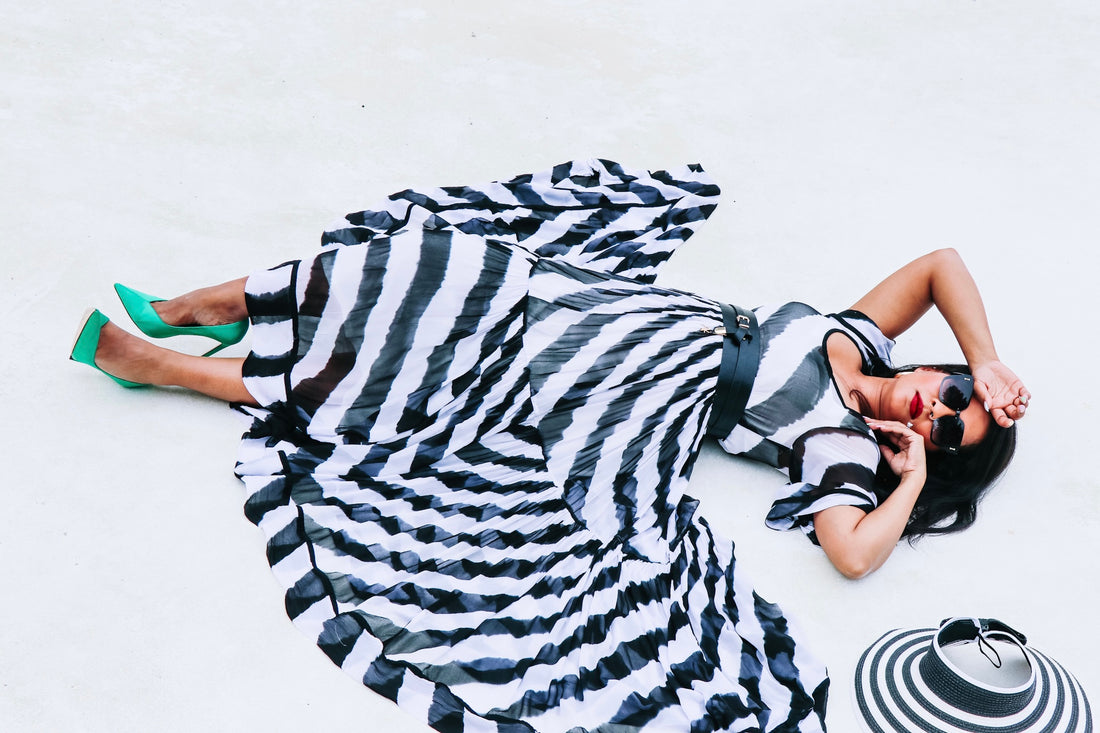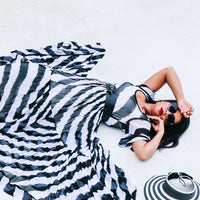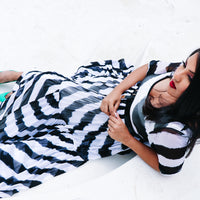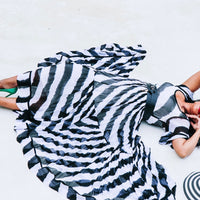 Introducing the captivating "Stripe" – an extraordinary blend of untamed elegance and modern sophistication. Inspired by the mesmerizing patterns of zebras, this dress boasts a striking design that effortlessly commands attention.
Its unique design is a harmonious marriage of flirty and edgy elements, ensuring you turn heads wherever you go. Like all our clothing, comfort and practicality are at the forefront of this dress's design. The lightweight and breathable chiffon fabric drapes beautifully, allowing for unrestricted movement and ensuring you feel at ease throughout the day and into the evening.
Flattering on all body types, this dress celebrates diversity and inclusivity. With its thoughtfully designed silhouette and a size range from XS to L, it embraces and accentuates your natural curves, making you feel confident and empowered.
Fits size XS - L
Care instructions: Dry Clean only 
MANY BODIES . ONE STYLE
"True power comes from loving the skin you're in and having the freedom to choose exactly who it is that you want to be" -Sana