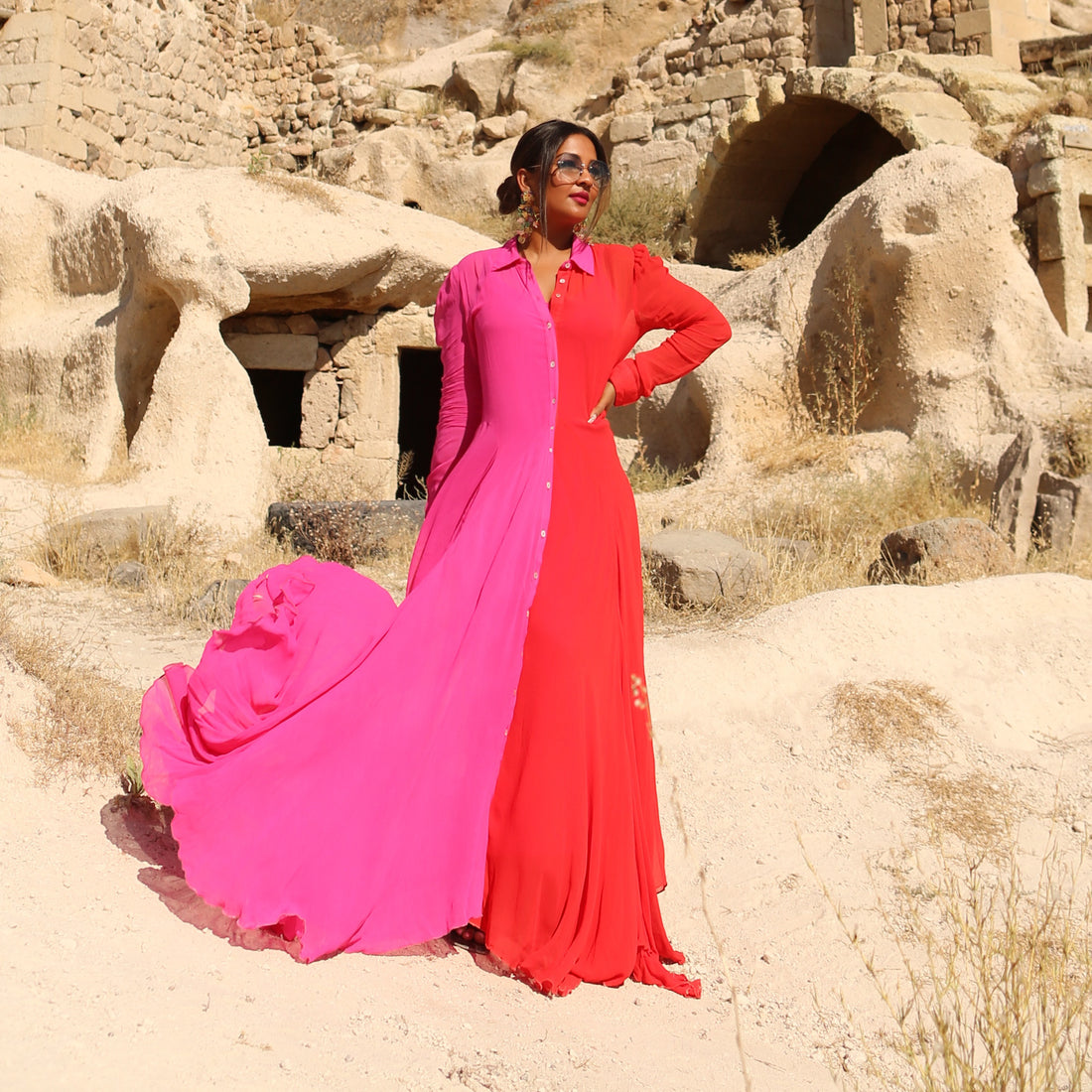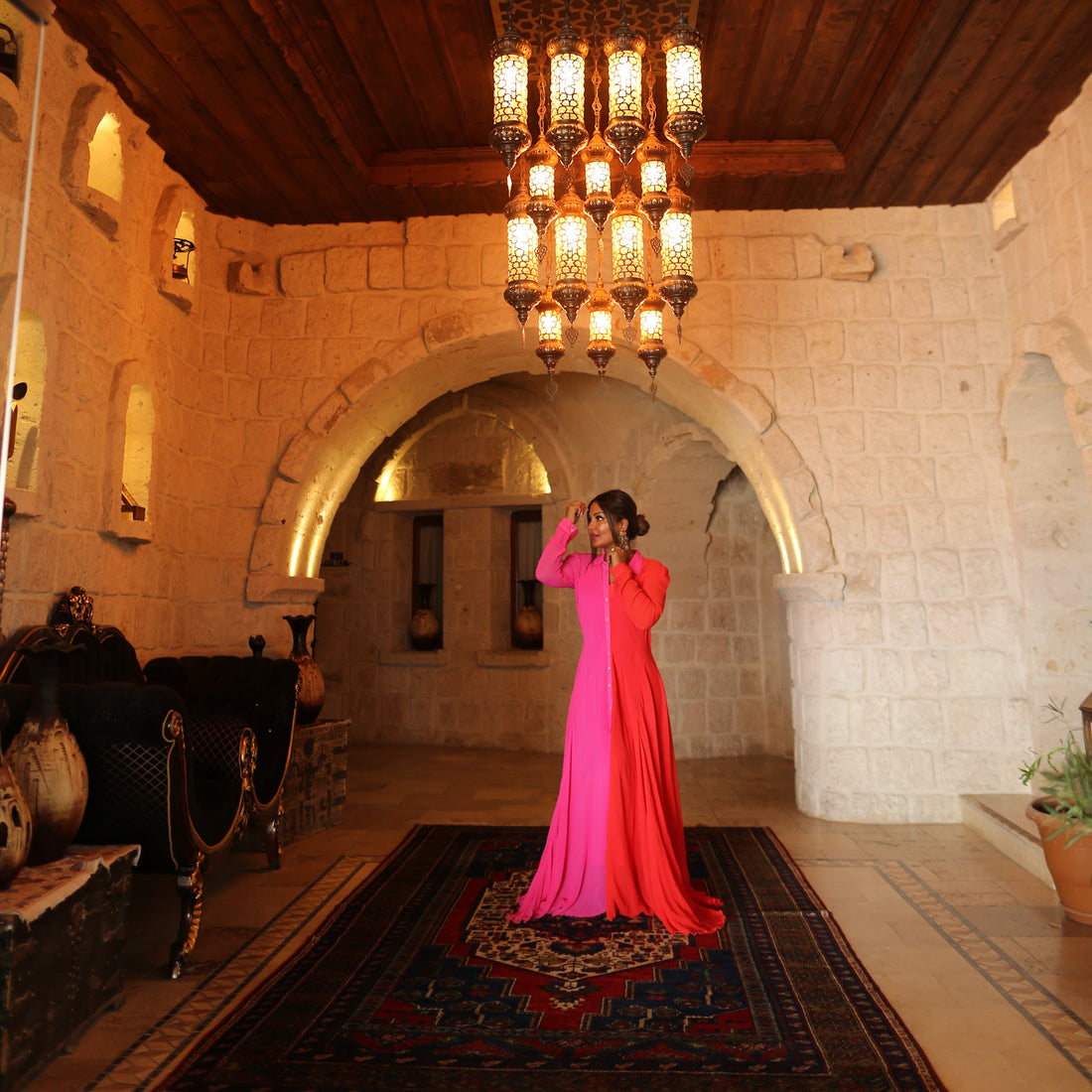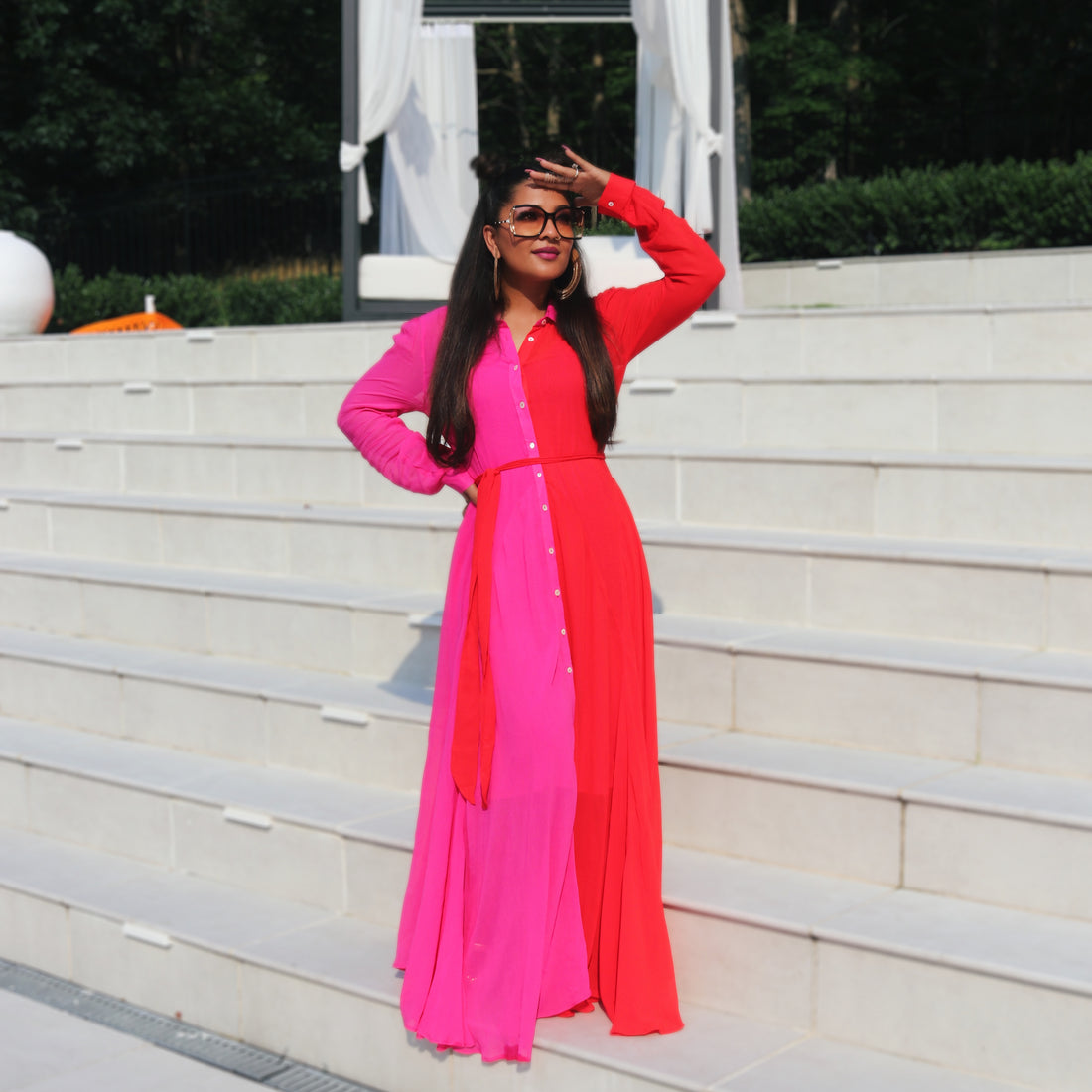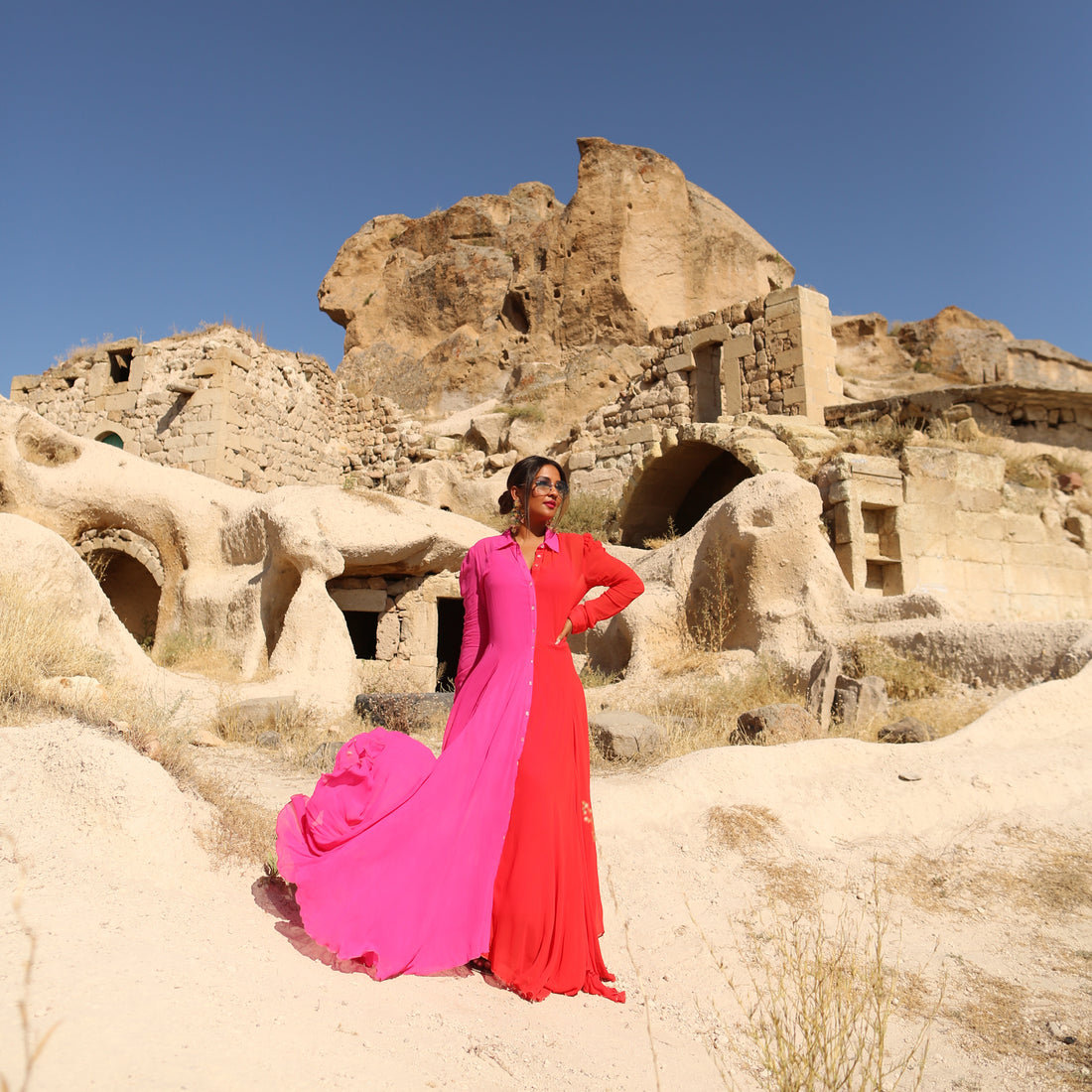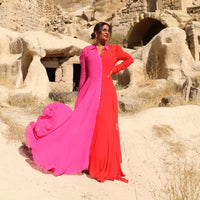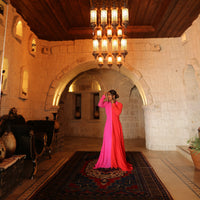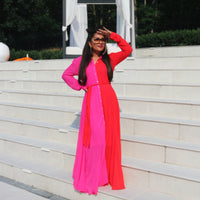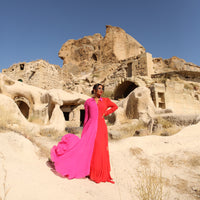 A clever representation of the designer's duality as a South Asian American. This striking dress features a captivating juxtaposition of red and fuschia, creating a playful and edgy aesthetic.
The duality of the design celebrates the richness of heritage while embracing the modern spirit of fun and self-expression. Crafted with the utmost attention to detail, it boasts a relaxed fit and high-quality materials that allow for ease of movement and breathability.
Celebrate the designer's unique journey as a South Asian American, and embrace your own spirit of individuality and cultural fusion. Step into this remarkable piece and let it become a reflection of your vibrant personality.
Front button closure
Fabric belt
Dry Clean Only
MANY BODIES . ONE STYLE
"True power comes from loving the skin you're in and having the freedom to choose exactly who it is that you want to be" -Sana