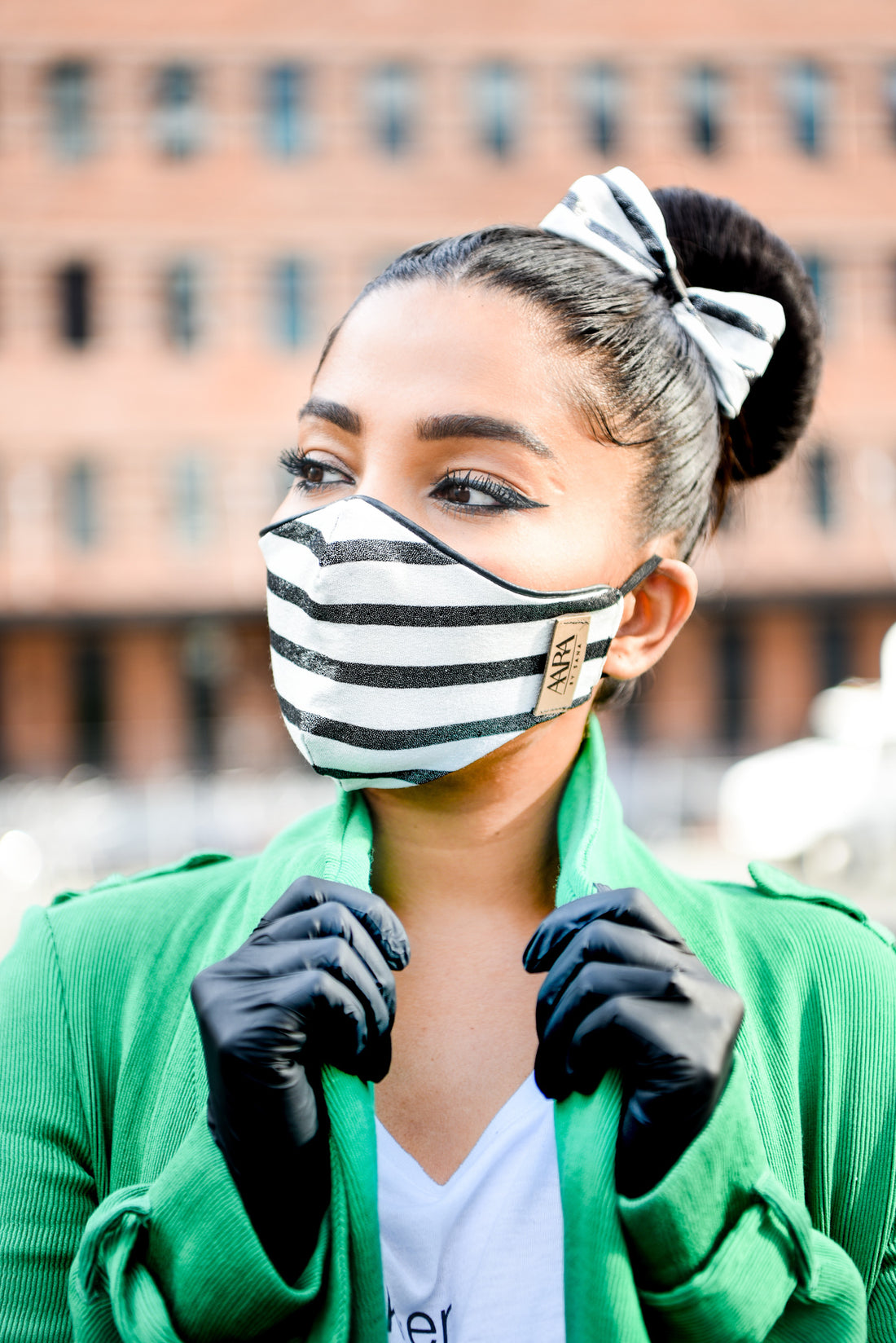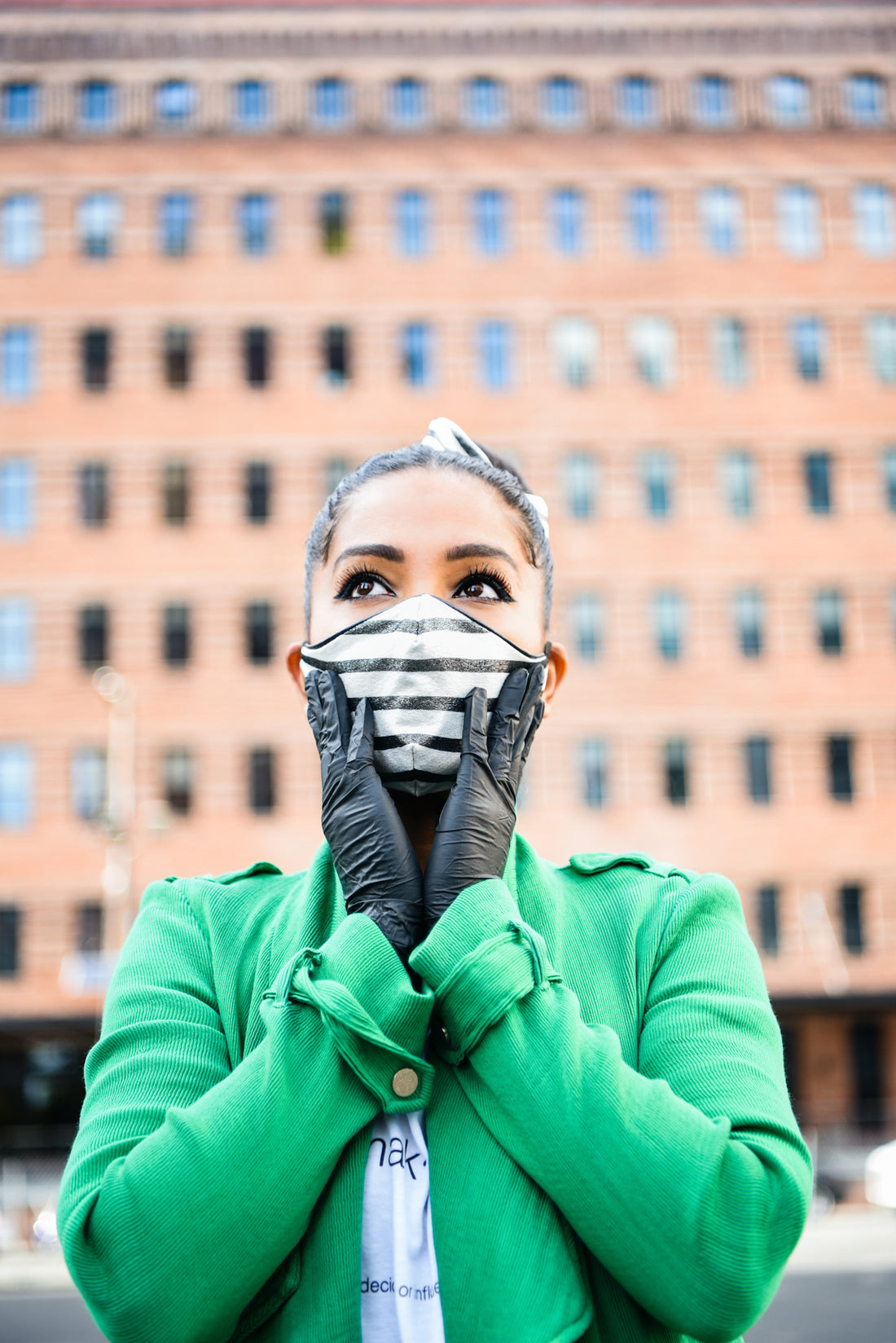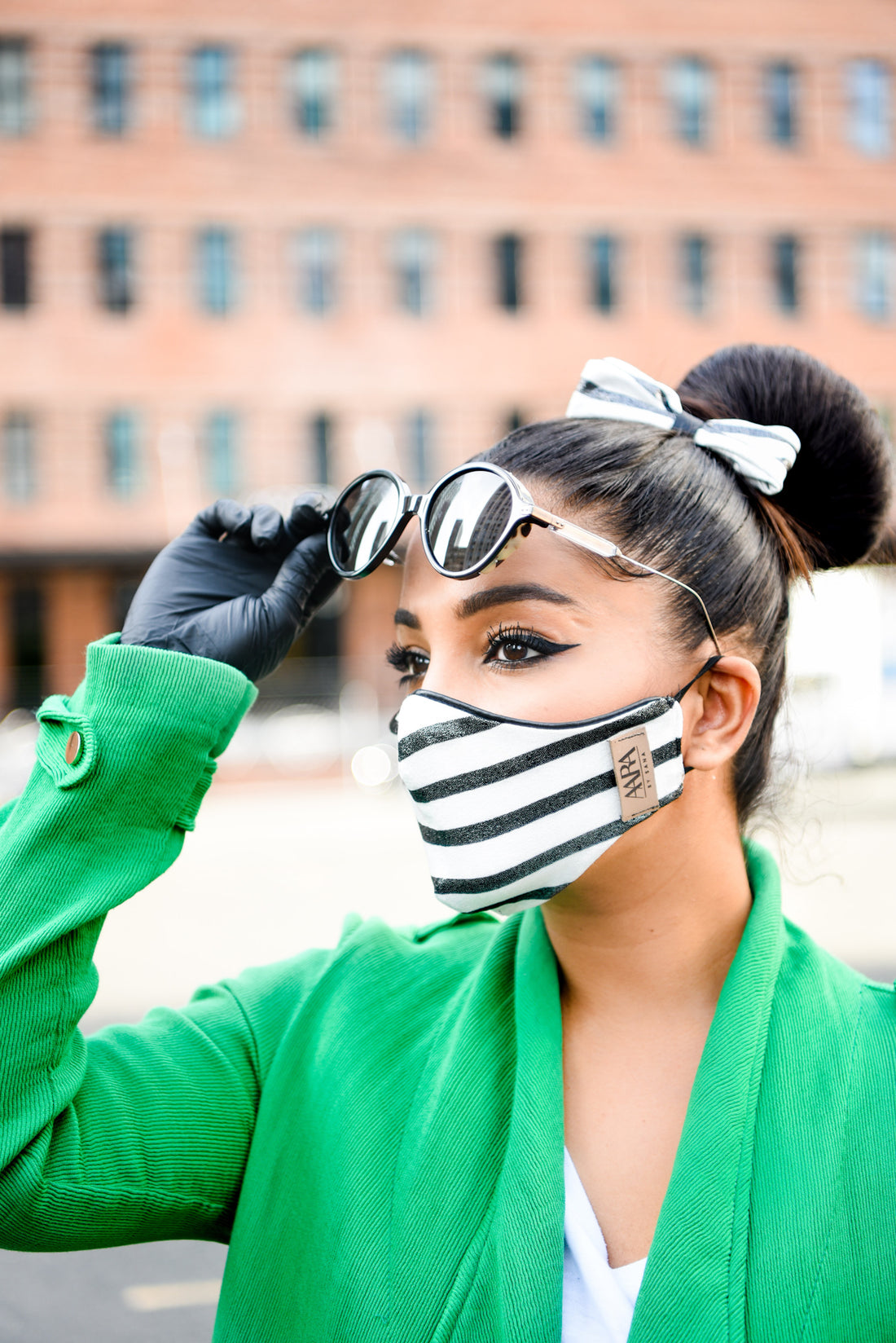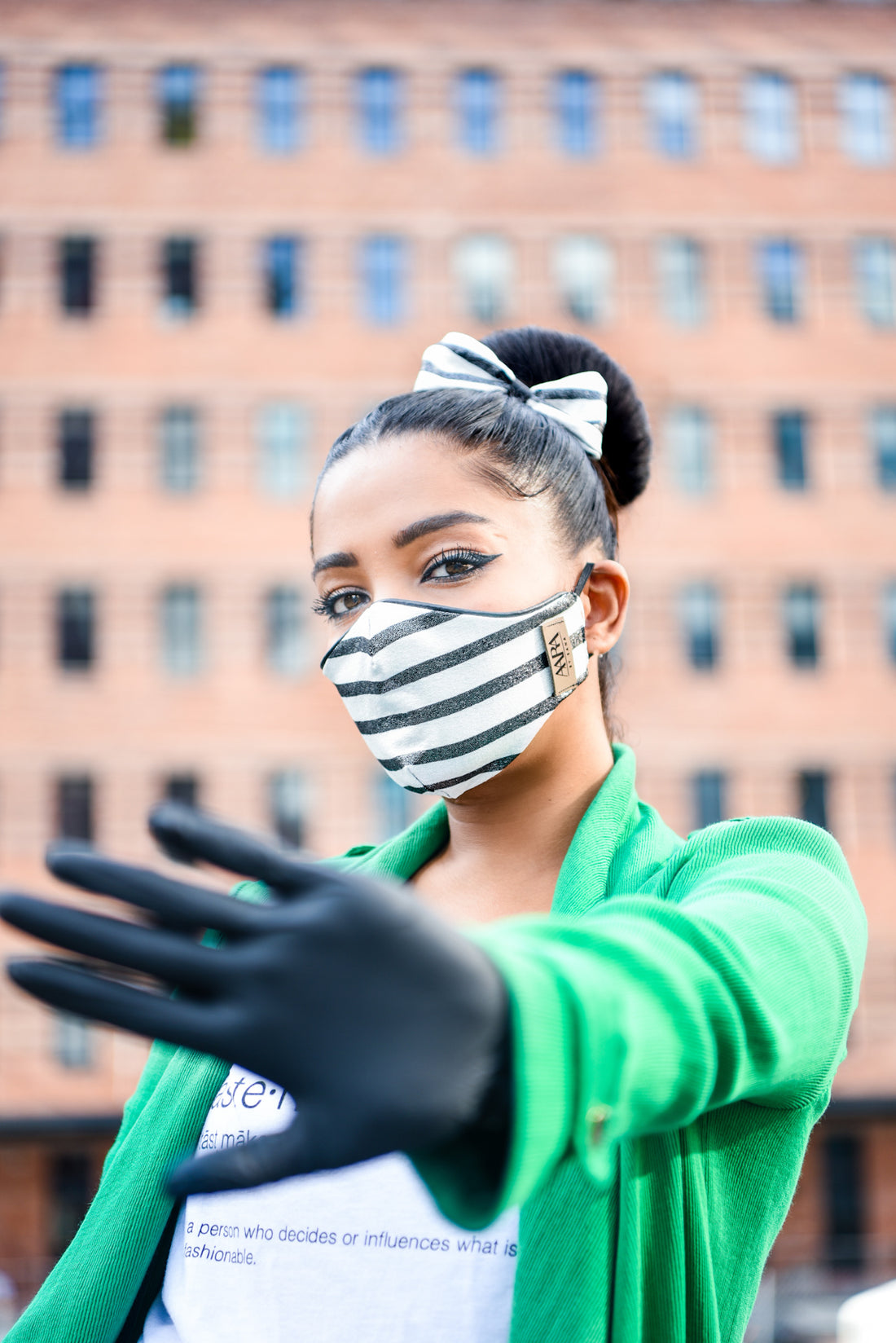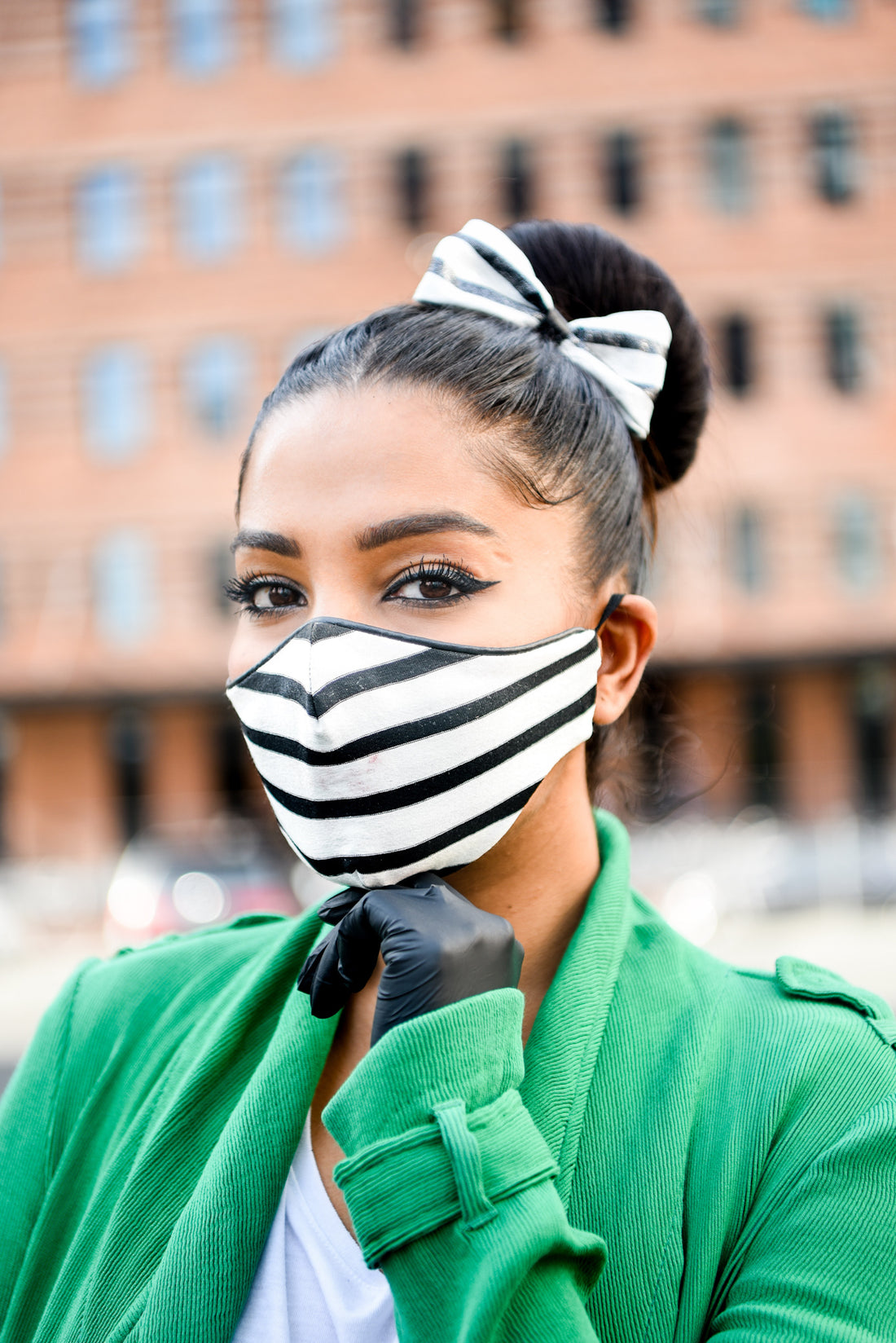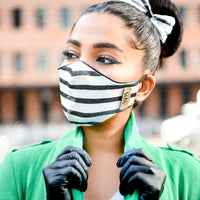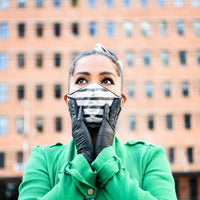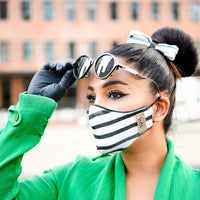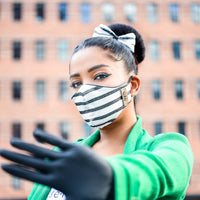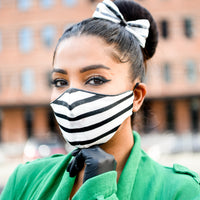 In pure Aara By Sana fashion, these up-cycled masks are perfectly glam and come with a matching bow! They are reversible, washable, breathable and have a genuine leather trim on the mask and the bow.
For every purchase made, we will donate a mask & bow to the incredible ladies at Jersey City Medical Center. We hope that little hint of glam will help brighten their day!
In addition, a portion of ALL sales are currently being donated to Feeding America, Covid-19 response fund.

MANY BODIES . ONE STYLE
"True power comes from loving the skin you're in and having the freedom to choose exactly who it is that you want to be" -Sana